We Can't Wait to Meet You and Learn About the Birds in Your Backyard!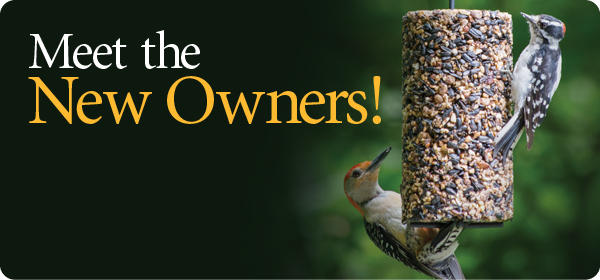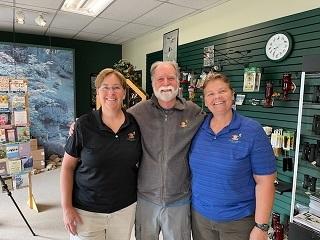 We're Lynn Raymond (left) and Lauren DeRosa (right) and we recently purchased the Wild Birds Unlimited store located at 71 Brookwood Ave. in Santa Rosa, CA. We bring over 16 years of retail experience with Wild Birds Unlimited to our third store. We own stores in Fort Collins, CO and Longmont, CO as well.
You might recognize the handsome man in the middle as Tim Stewart, former owner of the store. Tim has spent the past 17 years building this wonderful business and now he is looking forward to retirement including but, not limited to, lots of bike rides and visits to local breweries.
We are excited to announce that we have hired Kai Connick as our new Store Manager. He brings years of retail experience and management to our team and is fast becoming a bird feeding specialist. We are also happy to announce that longtime part timer Roseanna Woods has agreed to continue working for us. We're anxious to get to know you and to help you enjoy your backyard bird feeding hobby. Please stop by the store soon to introduce yourself.
---